25 YEARS OF UNLOCKING THE CODE TO BEAUTIFUL, HEALTHY SKIN
Caring for the beauty and well-being of sensitive skin has been our main concern for the past 25 years. As leaders in Swiss dermatological research, we strive to develop high-performance, medical-grade formulas, which not only bring visible results but also assure extremely high skin tolerance; Health – Safety – Beauty.
We understand how skin sensitivity is triggered by an increase in allergies and irritation through environmental pollution, wide-spread use of chemicals, UV-radiation and demanding lifestyles. Our products are a pure reflection of our strict principles and core values that luxury skincare should be both clean and deliver visible results. Each product is designed to answer all unique skin needs of every person around the world.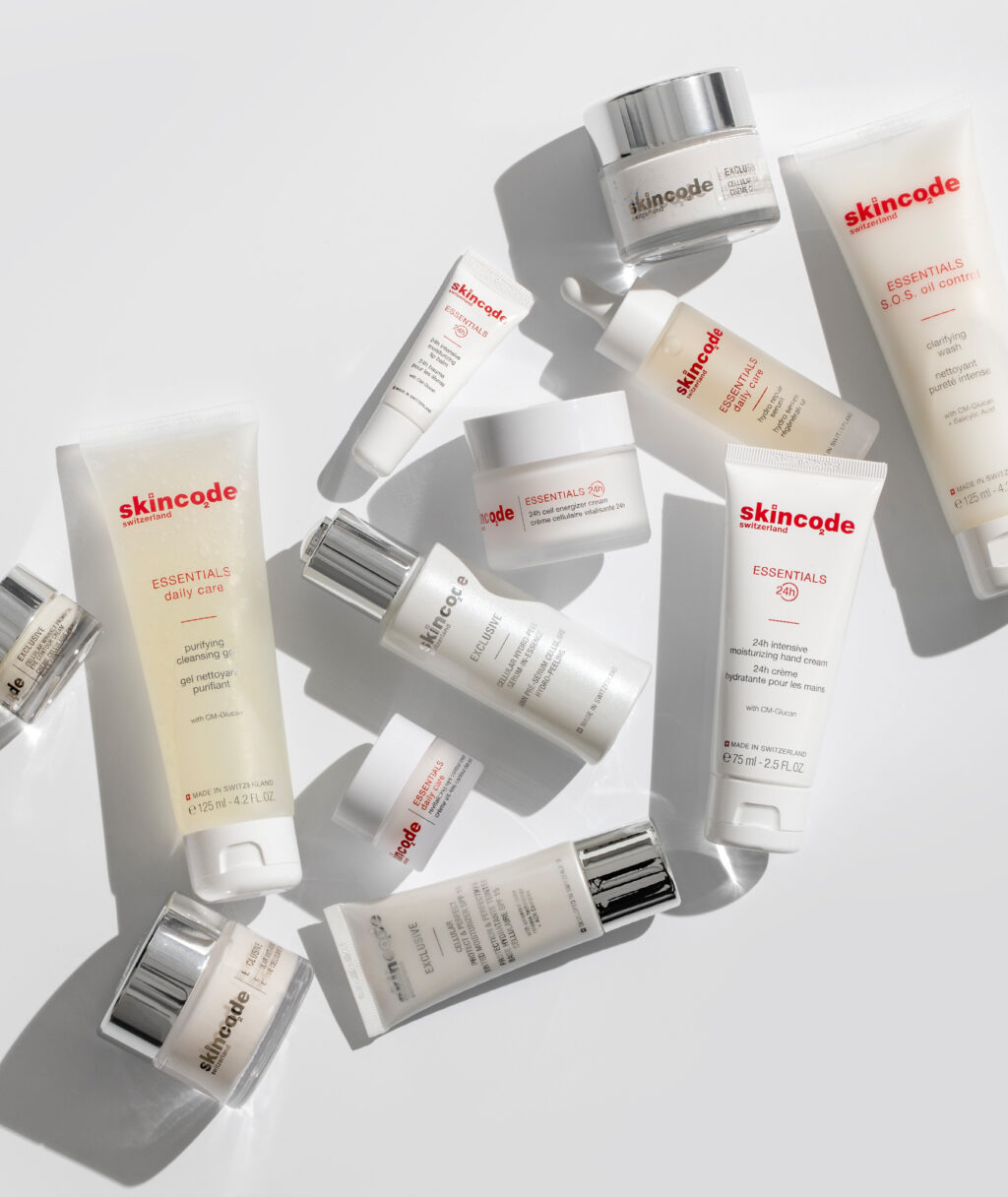 SKINCARE IS PART OF OUR DNA
Founded in Zürich in 1998 by the royal family of Massalsky, Skincode's heritage traces back to Switzerland's pioneering research in the field of medical grade skincare and cellular anti-aging therapy. To this day, all products are developed in Switzerland.
From the very beginning, the Skincode team partnered with globally recognized Swiss dermatologists, ingredient experts and laboratories to implement the latest in science and dermatological research. As a result, three innovative product collections – Skincode ESSENTIALS, Skincode EXCLUSIVE and Skincode PRESTIGE, were developed to address all skin needs and personal preferences.