SKINCODE
PRESTIGE
After more than 20 years of research, Skincode's quest to decode the skin has entered a new dimension. Discover the most prestigious, innovative and highly concentrated skincare collection yet.
The Skincode PRESTIGE collection unveils a new 360° approach to visibly prevent and help erase all signs of aging. Each product has been carefully created in a renowned Swiss laboratory with the latest research and most advanced technologies. Selecting only the purest powerful active ingredients of superior cosmeceutical quality, at clinically tested concentrations to provide an ultra-luxurious experience for the skin and the senses.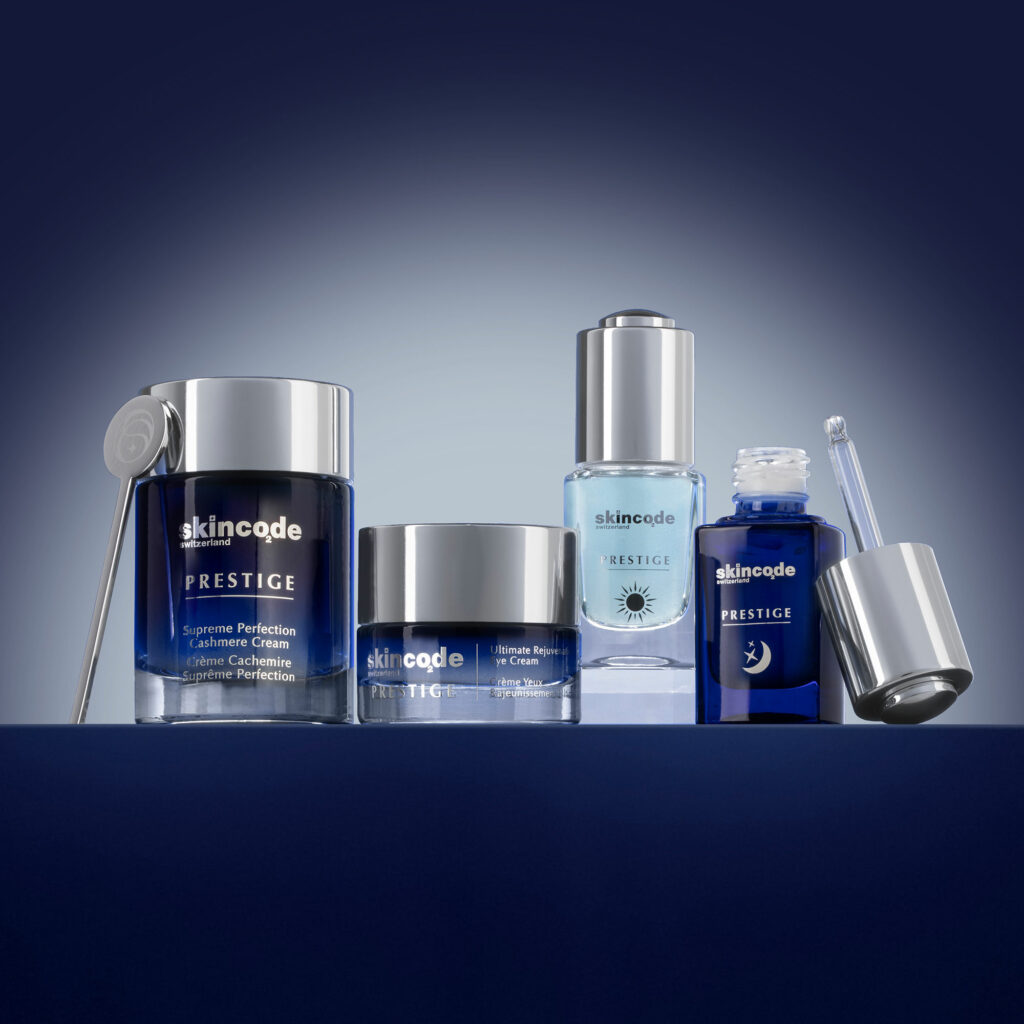 GROUND-BREAKING.
TRANSFORMATIVE.
AGE-DEFYING.
The rich, magnificent textures effortlessly melt into the skin upon application. Imparting an instant and long-lasting divine sensation of ageless vitality, accelerated cell renewal and deep nourishment. With each application the skin noticeably regains its youthful beauty revealing a replenished, sculpted and radiantly smooth complexion that transcends time.
Dive into the Skincode PRESTIGE universe with the Supreme Perfection Cashmere Cream and discover the supreme 360° Swiss skincare solutions for transformative cellular anti-aging.
The collection features the revolutionary Skin Renaissance Ampoule Treatment and Supreme Perfection Cashmere Cream. The two intensive skincare sensations work in perfect synergy to provide transformative results over time.