SKINCODE
EXCLUSIVE
A clinically tested collection following the famous Swiss cellular anti-aging principles, providing advanced and luxurious, high-performance anti-aging skincare solutions.
The cutting-edge Skincode Exclusive products offer concentrated skincare treatments with powerful active ingredients and rich textures. Each Exclusive product is powered by the most innovative actives and latest in dermatological research. At the core is the Active Cellular Regenerating (ACR) Complex, Skincode Exclusive's signature complex that is clinically proven to target and combat signs of aging at the cellular level.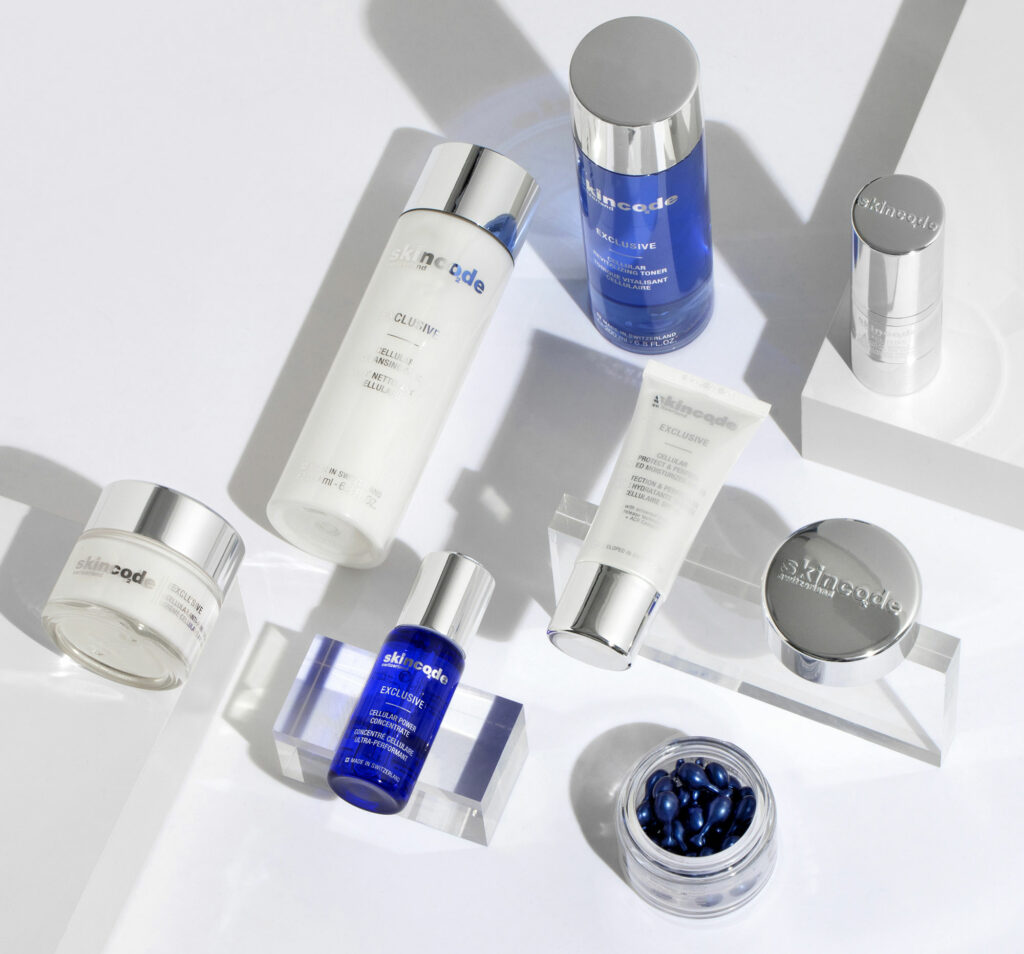 ACR COMPLEX: PEPTIDE COMPLEX MEETS NATURAL COLLAGEN BOOSTER
Active Cellular Regenerating (ACR) Complex is a winning combination found in the Skincode Exclusive products. A blend of two complexes working in perfect synergy to slow down signs of aging.
Syn®-Tacks is a blend of Tri-peptide and Tetra-peptide-7, which increases cellular communication and improves epidermal nourishment to reduce wrinkles, increase skin firmness and improve compactness.
Soyaglycone is a powerful natural collagen booster that penetrates deeply into the skin to deliver a visible lift and reduce the appearance of lines and wrinkles.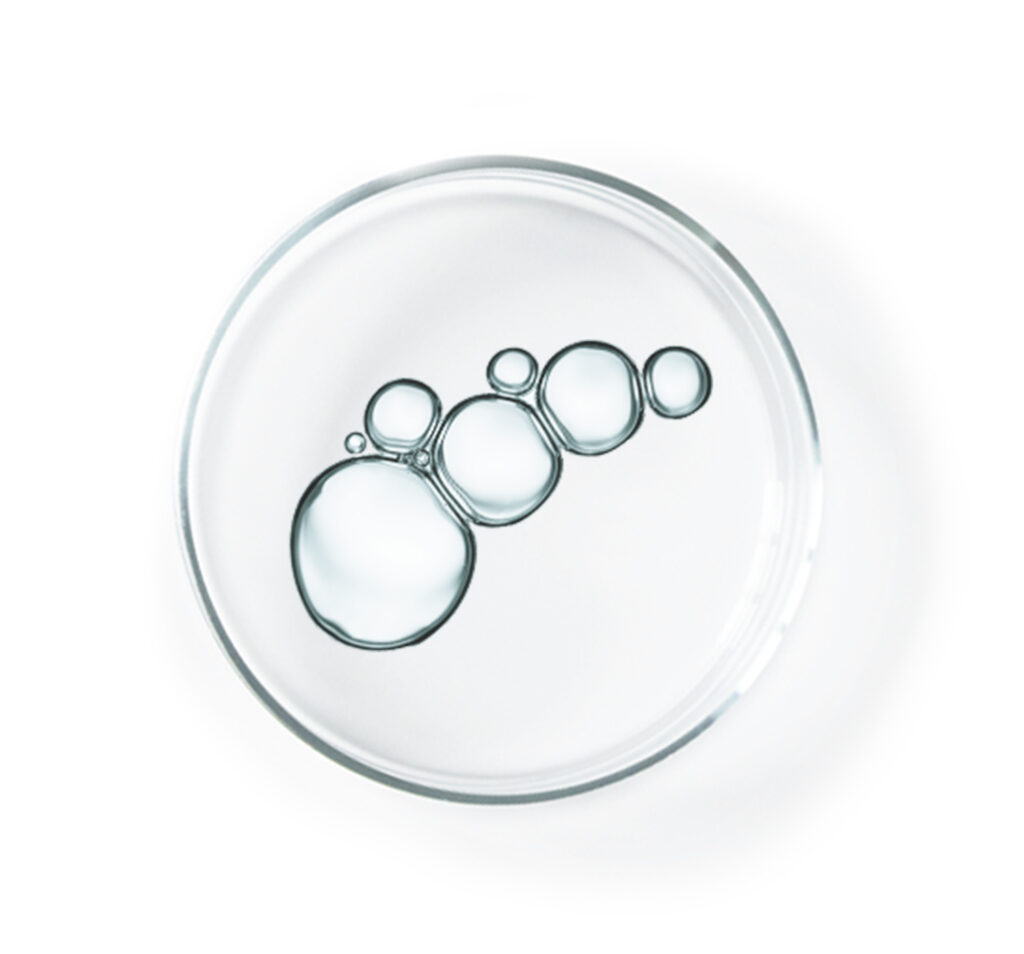 PERFORMANCE-PROVEN SKINCARE
At Skincode, we constantly strive to develop the most innovative and transformative skincare products that continuously target signs of aging and provide long lasting improvements to the skin's moisture level, elasticity, smoothness and wrinkles over time. To reinforce our commitment to provide advanced cellular anti-aging skincare solutions, we clinically tested our bestselling Exclusive products to obtain scientific proof of their short and long-term efficacy.
*Scientifically proven results from 20 women trialing the Cellular Anti-Aging Cream after 28 days of use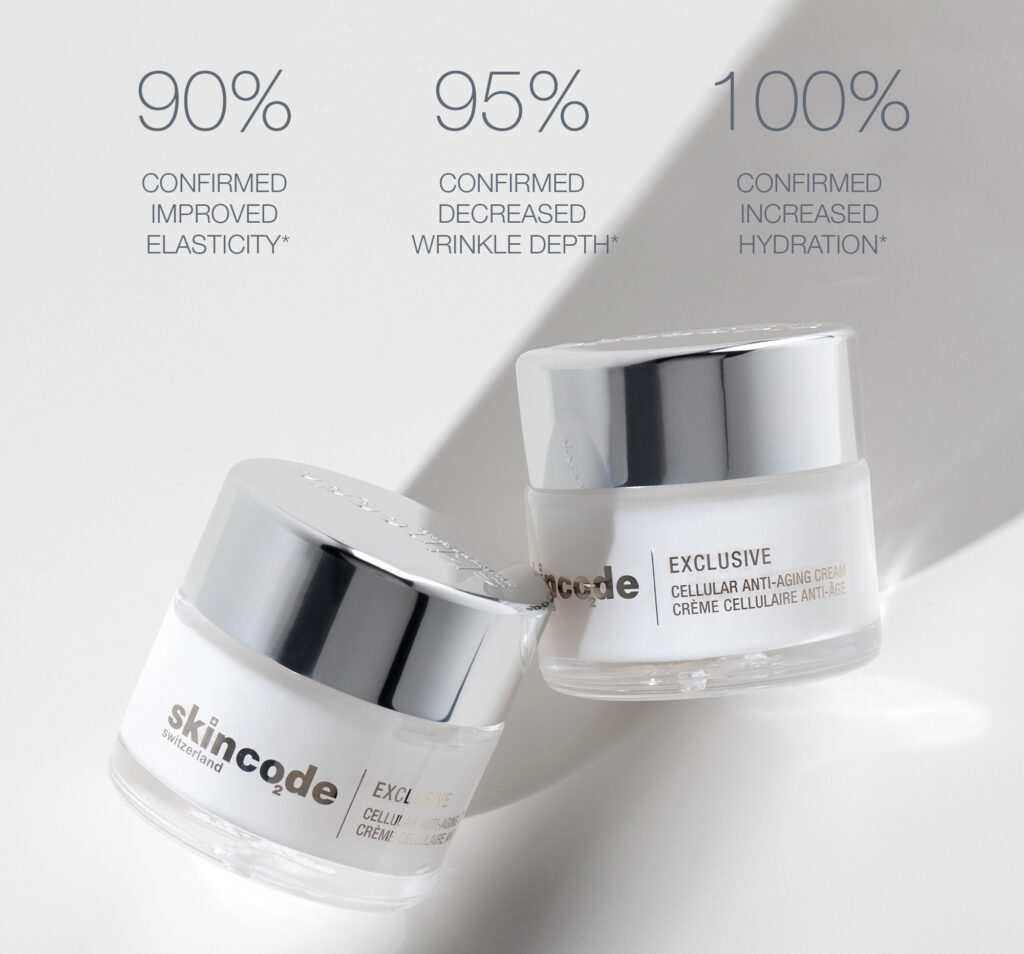 CLINICALLY TESTED PRODUCTS FOR VISIBLE LONG-TERM ANTI-AGING
Skincode Exclusive Cellular Anti Aging Cream, Cellular Wrinkle Prohibiting Eye Contour Cream and Cellular Wrinkle Prohibiting Serum were included in the scientific trial where the products efficacy was evaluated using non invasive bioengineering techniques allowing to quantify: skin wrinkledness, smoothness, elasticity and moisturization.
The below results are based on a 28-day clinical in-vivo study with single product use on 20 women between the ages from 35 to 65 all showing signs of skin aging, executed by an independent, third party laboratory.
Proven visible results after just one month:
SMOOTHNESS +20%
MOISTURE +21%
WRINKLES -22%